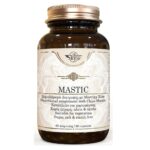 Sky Premium Life Mastic Dietary Supplement with Chios Mastic 60Caps
Sale!
Sky Premium Life Mastic Dietary Supplement with Chios Mastic 60Caps
Με Φ.Π.Α
-40%
| | |
| --- | --- |
| Weight | 0,2 kg |
| Κατασκευαστής | |
Available from 1 to 3 days
3 in stock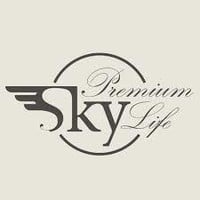 Sky Premium Life Mastic Dietary Supplement with Chios Mastic 60Caps
Chios mastic is the precious jewel of the Aegean, a sweet, pure crystal from the aromatic resin of the Mastic tree. This tree is extremely rare and grows only in the southern part of Chios, in the eastern Aegean. Mastic has been harvested for at least 2,500 years, since Greek Antiquity, and is still cultivated exclusively on the island of Chios. The drops of mastic sap hanging from the tree and glistening in the sunlight are said to resemble crystal tears, which is why the mastic sap is known as "the tears of Chios". Chios mastic has been recognized by the EU as a product with a protected designation of origin (PDO).
Chios Mastic is a unique Greek ingredient and its derivatives can fight many pathogenic bacteria as well as fungi such as various strains of Candida. Unique terpenes such as apinene, β-myrcene, β-caryophyllene, tolimonene and perillyl alcohol meet the polyphenols of mastic, justifying its antibacterial and antioxidant properties. The mastic of Chios has been used in ancient times as a medicine for disorders of the gastrointestinal system. A large number of studies prove its beneficial effects on the digestive system.
Chios Mastic appears to have protective properties for the heart and blood vessels, as studies show that it lowers total cholesterol levels. Mastic is considered one of the most important herbal medicines of all time.
​Inulin is a natural polysaccharide that acts as a prebiotic agent to enhance the balance of normal bacterial flora.
Mastic contains many beneficial bioactive compounds. The main ones are triterpenic acids (such as isomasticadienonal) and triterpenes. These compounds are naturally antibiotic and powerful anti-inflammatory.
It can reduce the symptoms of Inflammatory Bowel Disease (IBD).
It can reduce the symptoms of Crohn's disease and improve general well-being.
Helps with Indigestion.
It can heal Ulcers.
It can help treat Helicobacter pylori infection.
It fights germs.
Lowers cholesterol.
Strengthens Oral Hygiene.
It can help with Diabetes.
It reduces the symptoms of Gastritis.
Sky Premium Life Mastic is:
Suitable for vegetarians
Sugar Free
Without salt.
No starch.