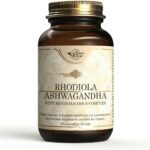 Sky Premium Life Rhodiola Ashwagandha, Anti-Anxiety Supplement, 60Caps
Sale!
Sky Premium Life Rhodiola Ashwagandha, Anti-Anxiety Supplement, 60Caps
Με Φ.Π.Α
-40%
| | |
| --- | --- |
| Weight | 0,2 kg |
| Κατασκευαστής | |
Available from 1 to 3 days
2 in stock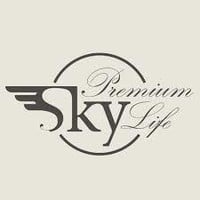 Sky Premium Life Rhodiola Ashwagandha Dietary Supplement with Rhodiola & Vitamin Complex 60Caps.
Rhodiola is a flowering herb that grows in cold, high altitude areas of Europe and Asia. Its roots are considered "adaptive", that is, their consumption is considered to help the body adapt to stress. Rhodiola is also known as arctic root or golden root and its scientific name is Rhodiola rosea. Its root contains more than 140 active ingredients, the two most powerful being rosavin and salidroside.
​The ashwagandha plant, one of the most powerful healing herbs in Ayurveda, has been used since ancient times in a variety of circumstances. It is known for its healing and revitalizing benefits. Traditionally, ashwagandha is prescribed as a nervous system tonic and "adapter"—an agent that helps the body adapt to various emotional and physical stressors. Ashwagandha also provides all kinds of benefits for the body and brain.
Rhodiola and Ashwagandha combined with vitamins and minerals can help to:
Enhances energy and physical endurance.
Powerful antioxidant.
Protection of the immune system.
It helps fight the effects of stress.
Improves learning, memory and reaction time.
It contributes to the reduction of anxiety and depression without causing drowsiness.
It contributes to halting the degeneration of brain cells, as well as improving cognitive function.
Stabilizes blood glucose levels.
Contributes to the formation of cholesterol.
It offers anti-inflammatory and analgesic action.
It helps to enhance the sexual desire of both men and women.
Sky Premium ​Life Rhodiola/Ashwagandha:
Suitable for vegetarians.
Sugar Free
Without salt.
No starch.