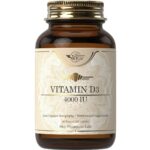 Sky Premium Life Vitamin D3 4000IU Nutritional D3 Supplement, 60Tabs
Sale!
Sky Premium Life Vitamin D3 4000IU Nutritional D3 Supplement, 60Tabs
Με Φ.Π.Α
-40%
| | |
| --- | --- |
| Weight | 0,15 kg |
| Κατασκευαστής | |
Available from 1 to 3 days
2 in stock (can be backordered)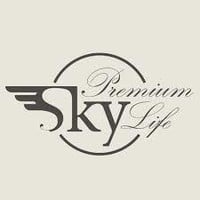 Sky Life Vitamin D3 4000IU Nutrition Summary 60Tabs
Food supplement with a high content of vitamin D3, for strong bones and strong immunity.
Sky Premium Life's Vitamin D3 4,000IU contains a high concentration of vitamin D3, a fat-soluble vitamin with a significant effect both on supporting bone mass and on strengthening the body's defenses by strengthening our immune system.
Vitamin D3 is also known as the sunshine vitamin, as our body can synthesize it with sufficient exposure to the sun. But it is often observed that a significant part of the population has reduced levels of vitamin D, so the use of supplements can be beneficial for the body.
Sky Premium Life Vitamin D3 4,000IU contributes to:
in maintaining the normal condition of bones and teeth
in the normal absorption and use of calcium by the body
in the good functioning of the immune system
Sky Premium Life, combining the carefully selected A' materials, the production based on the strict pharmaceutical standards and GMP (Good Manufacturing Practices) protocols, as well as the scientifically based selection of the appropriate nutrients, in the appropriate combination and in the appropriate content, creates high quality nutritional supplements that support the needs of modern lifestyles.